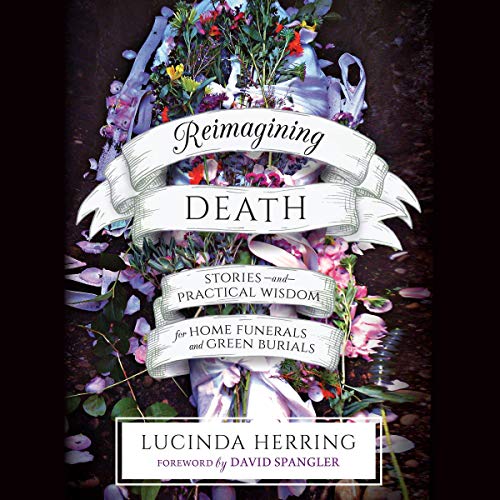 Reimagining Death
Lucinda Herring
Funeral director Lucinda Herring offers learnings on such alternatives in Reimagining Death, an essential guide for any listener considering a more conscious approach to dying. From green burials and human composting to home funeral vigils, Herring offers paradigm-shifting advice on how to look beyond the traditional funeral industry for options that signify a return to the Earth.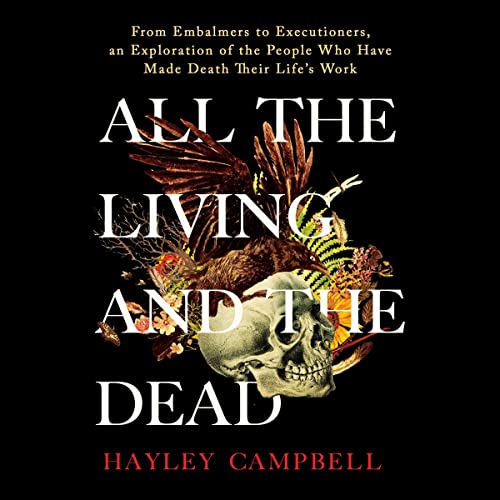 All The Living And The Dead
Hayley Campbell
Hayley Campbell's latest release takes a hands-on approach to dissecting the colliding traditions that make death both a cultural obsession and taboo."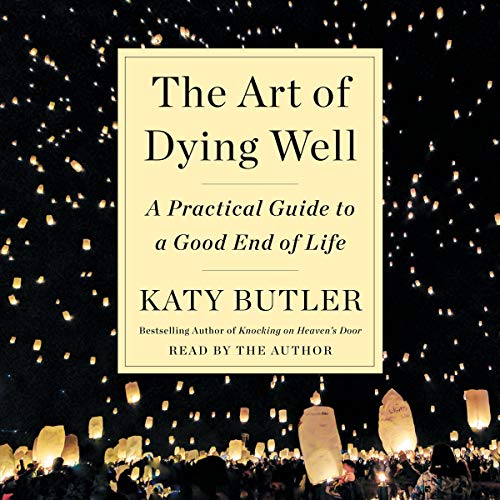 The Art of Dying Well
Katy Butler
An inspiring, informative, and practical guide to navigating end-of-life issues, by a groundbreaking expert in the field and the New York Times best-selling author of Knocking on Heaven's Door.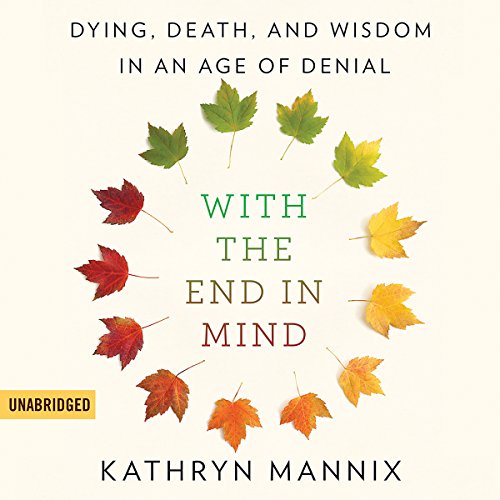 With The End in Mind
Kathryn Mannix
For listeners of Atul Gawande and Paul Kalanithi, a palliative care doctor's breathtaking stories from 30 years spent caring for the dying.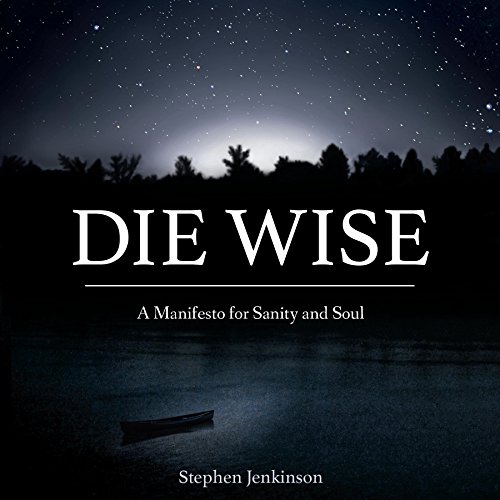 Die Wise
Stephen Jenkinson
Die Wise does not offer seven steps for coping with death. It does not suggest ways to make dying easier. It pours no honey to make the medicine go down. Instead, with lyrical prose, deep wisdom, and stories from his two decades of working with dying people and their families, Stephen Jenkinson places death at the center of the discussion and asks us to behold it in all its painful beauty. Die Wise teaches the skills of dying, skills that have to be learned in the course of living deeply and well. Die Wise is for those who will fail to live forever.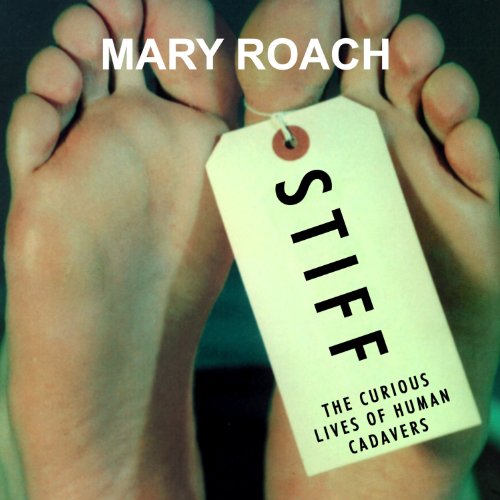 Stiff
Mary Roach
The Curious Lives of Human Cadavers. An oddly compelling, often hilarious exploration of the strange lives of our bodies postmortem.
Advise for Future Corpses (and Those Who Love Them)
Sallie Tisdale
So, you've come to terms with your mortality, and you're ready to get started on preparing advanced care and end-of-life directives. Where does one even begin? Sans spiritual philosophy or meditative musings, this practical, cheekily-named guide gives listeners a step-by-step checklist of preparing for your own death and the deaths of those you love.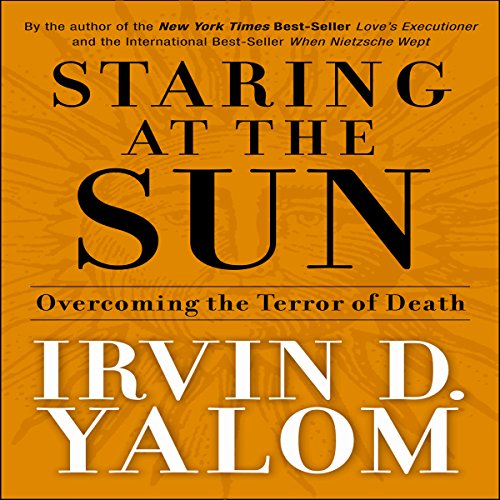 Staring At The Sun
 Irvin D. Yalom
At 74, Yalom has penned a book that is the climax of his lifework, focusing on the universal human issues of mortality and death. He suggests that what he calls the "awakening experience" can help us acknowledge, accept, and utilize our fear of death in a very positive manner. Such an awakening experience can be as simple as a dream, or quick as a sudden insight. It is often a loss, a trauma, or just plain aging that can prompt an awakening experience that is a turning point for a more meaningful life. He discusses how people can make lasting changes in their lives, rearrange their priorities, communicate more deeply with those they love, eliminate interpersonal fears of rejection, and increase a willingness to take risks for personal fulfillment and a life filled with love.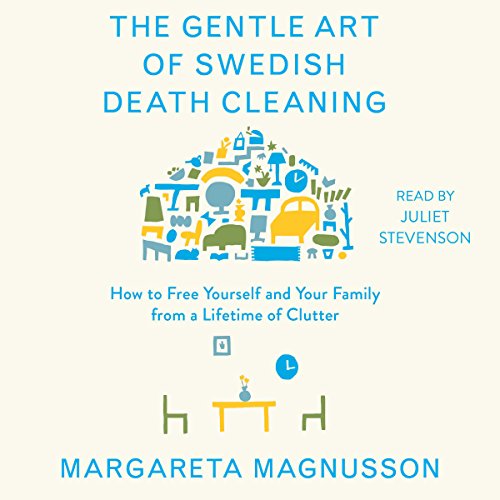 The Gentle Art of Swedish Death Cleaning
Margareta Magnusson
A charming, practical, and unsentimental approach to putting a home in order while reflecting on the tiny joys that make up a long life.
In Sweden there is a kind of decluttering called döstädning, dö meaning "death" and städning meaning "cleaning." This surprising and invigorating process of clearing out unnecessary belongings can be undertaken at any age or life stage but should be done sooner rather than later, before others have to do it for you.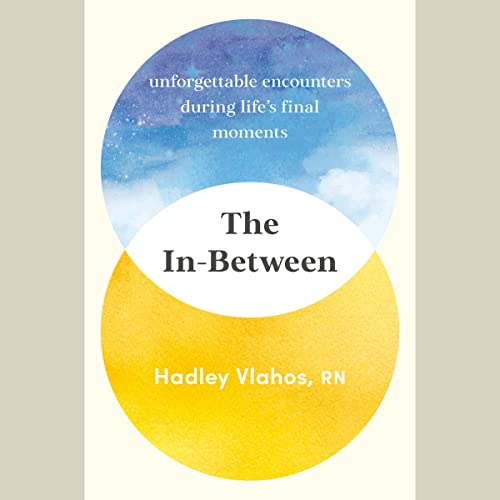 The In-Between
Hadley Valhos, R.N.
Passionate advocate for end-of-life care and TikTok star Hadley Vlahos shares moving stories of joy, wisdom, and redemption from her patients' final moments in this deeply personal memoir.
"This extraordinary book helps dispel fear around death and dying—revealing it to be a natural part of our soul's evolution."—Laura Lynne Jackson, New York Times bestselling author of Signs and The Light Between Us