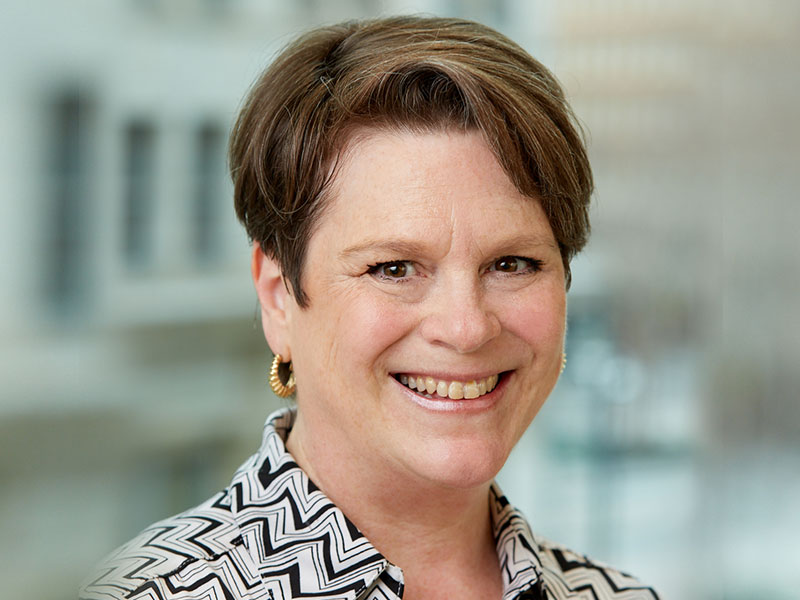 Phyllis Talley
Phyllis Talley is an estate planning attorney in Atlanta and owner of her solo law firm, Talley Life Planning Law, LLC. She organized Georgians for End of Life Options in May, 2021 to help Georgians engage in the difficult conversations about death and dying, and to advocate for laws and policies which expand options for end-of-life decision making, and improve care at end of life. She is a 2018 graduate of Georgia State University College of Law and an inaugural recipient of the Center for Access to Justice's Public Interest Law and Policy Certificate.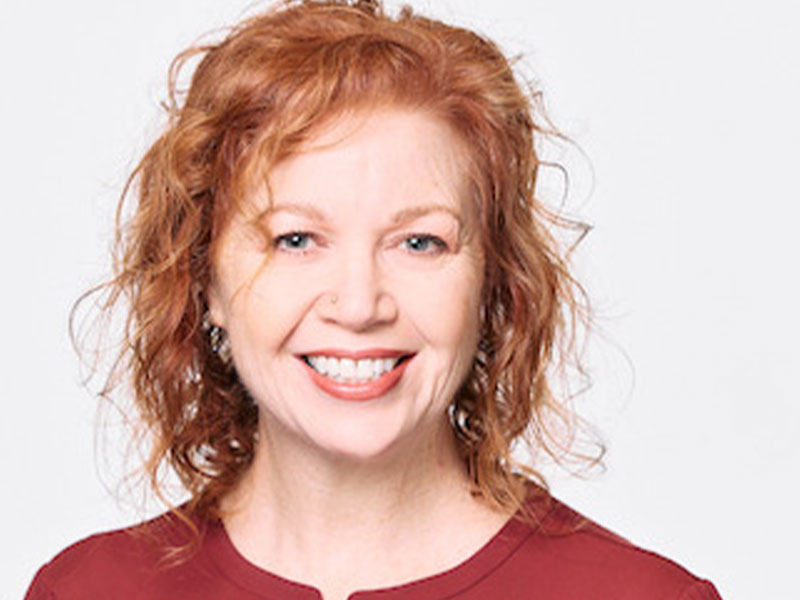 Lisa Kauffman
Lisa is a Fellow/Certified Professional Aging Life Care™ Manager, and has worked specifically with the specialized allied health needs of the older adult since 1993. She has owned and operated SeniorCare Options since 2001, and she is an active member of the Aging Life Care Association™, and is one of only a handful of certified care managers in Georgia. In addition to her degrees and national certifications in her fields, Lisa's credentials include a Certificate of Gerontology from Kennesaw State University, and she is a Certified Trainer and Consultant of Teepa Snow's "Positive Approach to Care." She has newly been elected to the ALCA™ Board of Directors, she is a Past-President of the ALCA™ South Eastern Chapter, a member of the American Therapeutic Recreation Association, and is the only Fellow / Certified ALCP™ in Georgia. Lisa is also certified as an End of Life Doula to guide families and their loved ones through the final chapter for a peaceful passing.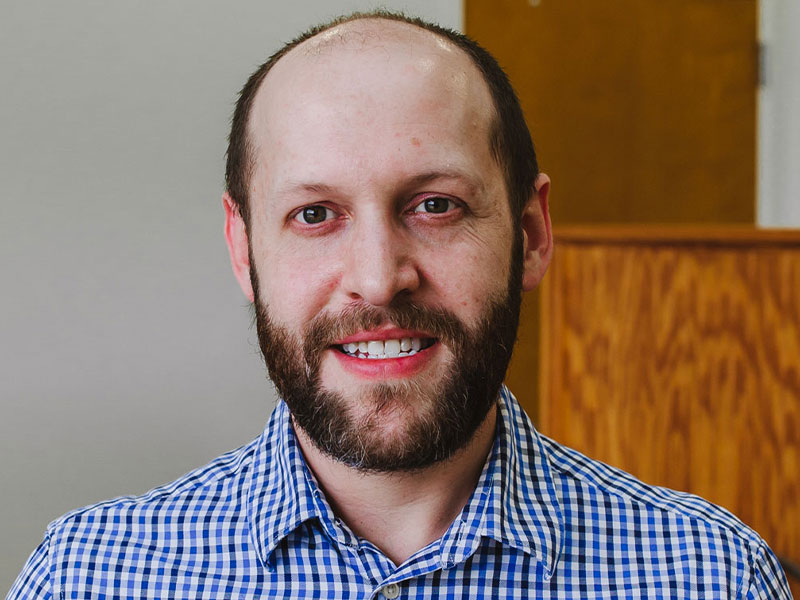 Elijah Davis
Elijah is a Partner at Stanton Law, LLC, where he practices a variety of employment law defense. Prior to earning his J.D. from Georgia State University College of Law, Elijah received a B.S. in Human Services from Kennesaw State University, where he also studied French, Spanish, and German. He holds master's degrees in Health Administration and Business Administration from Georgia State University's J. Mack Robinson College of Business. Elijah's diverse educational background helps him navigate complex rules and regulations for his clients. He is a registered mediator and arbitrator with the Georgia Office of Dispute Resolution and places great value on amicable resolution of disputes. The Georgia native has lived in various cities across multiple continents, including a stint on the coast of Spain as a teenager. He also spent a few years in Seattle where he learned about sustainable agricultural methods that he is now using to create a permaculture food forest. Elijah believes every individual deserves the autonomy to orchestrate their life, including in matters related to end of life decisions.
Robert Fowler
Robert Fowler has a BBA in Accounting from UGA and an AA in Real Estate from DeKalb College. Robert has worked as an Internal Audit Manager for a large public company, as a Real Estate Broker with his own company and has owned a web publishing company Retirement Media Inc. After sitting with two relatives as they died after pulling the plug, Robert would like to see more options at the end of one's life. Robert works on GAELO's social media.
Harold (Dick) Godschalk
Dick Godschalk attended Dartmouth college on NROTC scholarship. After naval service he worked in strategic planning and international development in the hospital industry). Married 50 years, he lost his wife 3 years ago. He volunteers to keep busy. Dick is on our Legislative Sub-Committee.
John Havron
John Havron is from St.Marys, Georgia. He worked in paper mill during summers to pay for college and earned a BS Biology from Valdosta State. After undergrad, he worked as at University of Georgia as a sanitarian and attended their Pharmacy School and got his degree in Pharmacy from UGA 1974. He has since practiced pharmacy in many different areas of the profession. He joined GAELO because his personal feelings about death with dignity led him to find a way to volunteer to help pass laws for better end of life options. He believes that most people know when it's their time to die but they don't want to face it, or maybe they have a condition that will get progressively worse and don't want to be a burden on their family, or perhaps the treatments are simply far worse than they want to go through. Regardless of the circumstances, he sees that as we age it becomes more frustrating to connect with friends or take part in life's experiences and understands the benefits of planning for these contingencies.
Kaffie McCullough
Kaffie McCullough has had a variety of careers from High School Teacher to Psychotherapist to most recently a Non- Profit Executive. She worked to stop the sex trafficking of minors; training police, schools, doctors, airlines, and hotels on what to look for. In the nonprofit world Kaffie works on and with boards, helping fundraise and board development. Interested in GAELO mission, knowing selfishly, she would like to have the option for Medical Aid in Dying, MAID, having watched her husband linger long past when he wanted to be here. Fun fact: Kaffie makes silver jewelry and various creative ventures in the book arts field. Has dog named Zoey. Kaffie is on our Legislative Sub-Committee.
Kevin Tom
Kevin Tom leads the Volunteer Engagement & Development task force for GAELO. Originally from Hillsborough, NJ, Kevin graduated from the University of Delaware in 2015 after studying International Business Studies & Spanish. Kevin also holds a post-graduate certificate in Data Science & Analytics. Before becoming involved with GAELO, Kevin spent time volunteering both as an EMT and hospice patient companion. Through his experience working with patients, Kevin has become an advocate for end-of-life options for all Americans. Outside of volunteering, Kevin works full-time in business strategy and enjoys sports and concerts in his free time.
Bill Bozarth
Bill was a volunteer and officer of the Georgia Chapter of Compassion & Choices for seven years. He is retired from a career with IBM, served as the Executive Director of Common Cause Georgia for eight years, and has been a member of various boards in the City of Atlanta. He currently serves on the board of Better Ballot Georgia, a 501(c)(3) organization dedicated to bringing Instant Runoff Voting, also known as Ranked Choice Voting, to Georgia.
Julie Childs
A retired lawyer, Julie created wills and probate related matters. Born in Atlanta and growing up in Decatur she attended UGA undergraduate and law school. Currently involved with the following non-profits: Breakthru House (residential treatment program for women recovering from addiction), Decatur Cooperative Ministry (homelessness and poverty), Board of Trustees of the North GA Conference of the United Methodist Church, and DeKalb Rape Crisis Center (Day League).
Ronnie Genser
Ronnie Genser's professional background includes over 20 years in international and domestic sales, marketing, training, and consulting. However, after becoming a widow with myriads of personal and practical tasks to do after the sudden death of her husband, Sandy Weinberg, age 61, due to complications following a heart attack, she founded a business called Bereavement Navigators. This business provides personal and practical consulting services for all the tasks one encounters after the death of a loved one. She also helps healthy couples/partners and individuals document the information their loved one will need, should they become temporarily or permanently incapacitated or die. Ronnie is a member of the Georgia POLST Collaborative and was also one of the founders and a board member of the Lewy Body Dementia Association."
Don Hill
Don Hill has been a passionate advocate for end of life rights for many years. He was a member of the former Georgia Compassion and Choices chapter before it closed in 2018, and is a long-time member of the national Compassion and Choices organization. Don on the board of the Georgia Mountain Unitarian Universalist Church in Dahlonega, Georgia. Don is on our Faith Outreach Subcommittee.
Perry Mitchell
Perry Mitchell was the volunteer president of the Georgia Chapter of Compassion & Choices for seven years. Now retired, Perry, Atlanta native, lives near Emory University with his wife, Pam Woodley. After a career in advertising as a writer and creative director, he retired several years ago. In addition to Compassion & Choices, he is involved with Literacy Action, where he an adult literacy class teacher and tutor. He has served on the board of the Druid Hills Civic Association and is the co-chair of the Friends of Burbanck Park near his home. He is heavily involved with Books for Africa, which ships donated books to students in every county in Africa – works in the Marietta warehouse twice a week and sponsors (with his wife Pam Woodley) shipments to several African nations. Perry graduated from North Fulton High School (now the Atlanta International School), then graduated from Duke University, and earned Master's in English Literature from the University of Iowa.
Michael D. Westmoreland
Michael Westmoreland is a Spiritual Care Coordinator for a hospice based out of Cartersville, Georgia. He has been working for hospice for over 11 years, and in addition to being a chaplain, has also held other positions in hospice including Community Liaison, Bereavement Coordinator, and Volunteer Coordinator. He holds both Master of Arts and Master of Divinity degrees from Luther Rice University, and has been active in spiritual care work for over 35 years. He has also completed 3 units of Clinical Pastoral Education (CPE) with the College of Pastoral Supervision and Psychotherapy (CPSP). Prior to his work in hospice, Michael spent 20 years in the U.S. Army, and is a life member of the Disabled American Veterans. He is married and has 7 children, and 6 grandchildren. When he is not working in hospice, he officiates weddings, and is a semiprofessional magician and ventriloquist. he enjoys spending time with his family, watching movies, and playing Scrabble. Michael is on our Faith Outreach and Volunteer Contact Sub-Committees.
Christine Banks
A 2007 graduate of Gupton-Jones College of Funeral Service, Christine Banks is a Licensed Funeral Director, Embalmer and Certified Crematory Operator. Earned CFSP (Certified Funeral Service Practitioner) designation which distinguishes her as an individual with a commitment to raise and improve the professional standards of the funeral industry. In 2016, became the first woman, in Georgia, to complete the Fountain National Academy's Embalming and Postmortem Reconstructive Surgery Seminars. A reconstruction specialist is skilled in specialized embalming and surgical techniques used in reconstructive procedures in cases of severe traumatic injuries suffered at death. Fun Facts: All her years in the deathcare industry has driven Christine to study wellness and live an active healthy lifestyle. After the loss of her first husband in her 20', she re-married and both men share the same first name!
Helen Dudick
Now retired, Helen Dudick worked in elder care, having experience with government and nonprofit administrations. Fun fact: She collaborates with Greyhound Rescue, providing quilts for children/seniors in need and loves to read.
Meredith A. Greer
Meredith Greer is the current president of Angel Action Atlanta. The org is currently working on becoming more involved with their LGBTQIA+ community through their dying and death care action, Your Legacy project. Meredith is helping to spearhead this project with community partners, mainly Freedom Overground. Though new to the Death Positive movement, they've had a long standing, deep curiosity of dying and death's rituals and reality. Thanks to wonderful folx and opportunities, Meredith is hardcore hitting the books and connecting with the global community through education and social media. They recently completed their Death Doula certification and are looking forward to continuing their education while working for queer dying and death care rights. "It's all happening!"
Dr. Jane Lowers
Jane Lowers is interested in research, Voluntary Stopping Eating and Drinking, VSED, and community education. Fun Fact - Her dissertation was on experience of caregiver supporting patients through VSED.